Here's a version I've been working on.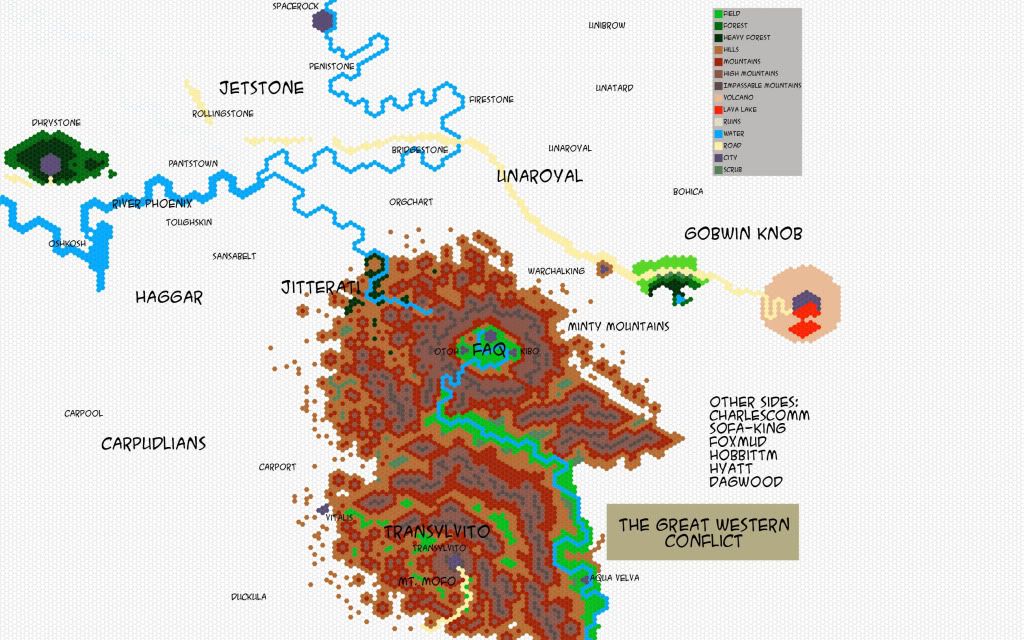 Warchalking is at most 4 turns away from Gobwin Knob for a column with minimum 18 move (assuming road means no penalty).
Faq is West of Gobwin Knob. Unaroyal is North of Faq. Jetstone borders Unaroyal, but not Gobwin Knob; therefore it has to be somewhere West and/or North of Unaroyal. Haggar is presumably further removed from the conflict. Transylvito is south of Faq, and East of the Carpudlians.
Edit: Shoot, it does say troops marched
East
of Drhystone towards Pantstown in Haggar, doesn't it? I think I can swing things around a little so that can work.
2nd Edit: Alright, new revision. From Drhystone, troops marched East, recaptured Pantstown, crossed the River Phoenix and captured Toughskin and Oshkosh (which I decided is on the shores of Lake Winnebago) before going on to siege Sansabelt.